Rentes Plants - Genesis - 30th September 2016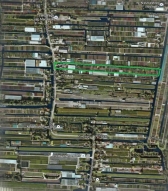 Back to where it all began...
Two aerial pictures from google maps, showing the nurseries belonging to both my uncles in Holland.
Both sets of grandparents were nurserymen, with each nursery being passed down to their sons.
Being the adventurous sort, my parents took this knowledge and came to Ireland.
Ladies and Gentlemen - Rentes Plants Ltd - Genesis!